Using HubSpot's Inbound Marketing Tools For Beginners
Once you learn the platform, the web is your oyster.
After giving our introduction to HubSpot a read, you're probably feeling eager to learn how to use the platform and its incredibly comprehensive tools.
While it may appear a little overwhelming at first, the good news is, once you familiarize yourself with all of HubSpot's features and processes, you'll be able to easily navigate and utilize these tools effortlessly - and in a way that will ultimately allow your business to flourish.
In a single and streamlined platform, HubSpot combines a number of valuable and comprehensive features to help you manage your company's website and inbound marketing campaigns while easily tracking your success with its integrated analytics. It's no wonder HubSpot was ranked #1 in Best Products for Marketers 2019 by G2.
So without further adieu, let's jump into learning about some of the most valuable components of the HubSpot platform, and how they can be used:
Take a look at your Dashboard.
HubSpot's Dashboard allows you to monitor how well your inbound marketing is performing, providing useful metrics and analytics through simple charts and graphs. With this tool, you can learn how many website visits, leads and customers you've acquired on a monthly basis - which can give you insight into your inbound marketing ROI. You can also compare to last month's data to gain an understanding of when your business is thriving, and when it's falling behind. Oh, and there's even an option to customize just which KPIs (Key Performance Indicators) you value the most and would like to be displayed.
Start inputting your leads using the Contacts feature.
With HubSpot's Contacts tool, you'll be able to effectively manage your marketing leads with ease. This feature allows you to create organized lists of your leads' names and email addresses, which will be collected in HubSpot through inbound marketing campaigns. But be sure to input any existing leads into the tool, so they'll also be a part of the workflow.
The tool includes a simple-to-use form creator for your landing pages and other data-collecting content, so you can acquire your new contacts and information with ease.
Give your ideas a place to call home in the Marketing dropdown.
The Marketing dropdown in HubSpot is where you'll be able to create and access every bit of content you'll be managing. From landing pages to blogs, social posts and email campaigns, this is where all the good stuff will be nestled safely. It is also where you'll access your lead capture tools, as well as the planning and strategy features.
Manage all your social channels in one place with the Social tool.
HubSpot's Social component allows you to schedule the publishing of posts across all social channels like Facebook, Instagram, Twitter and LinkedIn, as well as interact with your engagements and see which types of content or messaging styles are performing best on each social platform and at what times. You even have the option to monitor Twitter for insight into the highest ranking keywords, which can be an incredibly useful tool for your social campaign success. Use this knowledge to fine-tune your social media strategy and grow your following effectively.
Discover even more with the HubSpot Reports.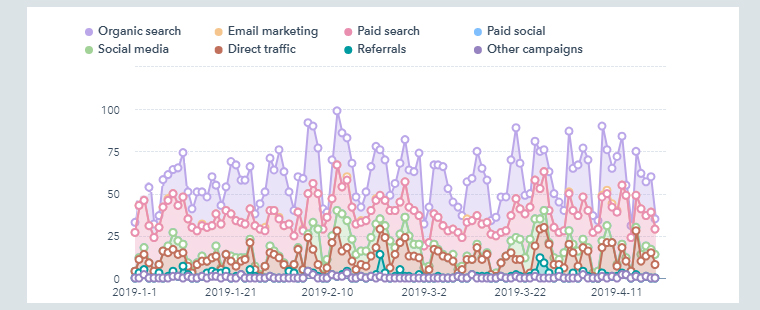 HubSpot's Reports dropdown can be used to create reports for compaign progress and performance, and is an incredibly informative and insightful component of the HubSpot software. You can track the performance of your web pages, blogs, landing pages, new leads, email campaigns, your top buyer personas and more.
Keep on top of projects with the Projects tool.
Finally, HubSpot's Projects tool provides an opportunity to create and manage projects and tasks that can be shared with your team. It's an excellent management tool that can help to ensure all assignments are being tended to within their respective timelines.
It'll take a little time, but once you get there...
You'll be well on your way to managing your business's inbound marketing campaigns like a pro! HubSpot was created with user-friendliness in mind, and is really simple to learn once you get into the groove of things. Just take it one tool at a time - and our digital marketing experts at iQuest Media will be here to help.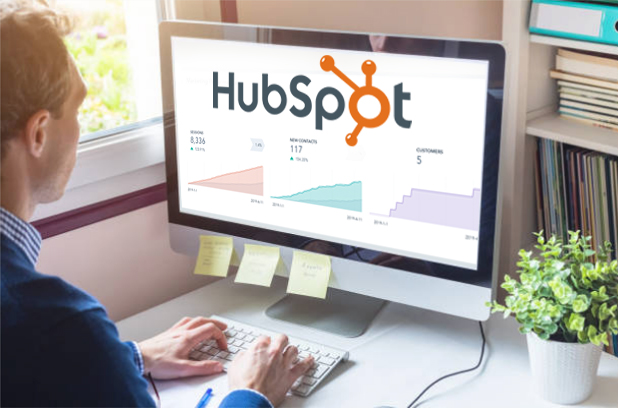 YOU MAY ALSO LIKE:
SUBSCRIBE TO OUR BLOG